Written by
Kriti Sonali
| New Delhi |

Published:January 9, 2017 7:55 am

At Golden Globes 2017, Priyanka Chopra was a dream come true on the red carpet but more importantly, she gave away the award to Billy Bob Thornton for his bravura performance in Goliath!
Priyanka Chopra looked like a dream on the Golden Globes 2017 red carpet but that's the half of it. She presented an award at the ceremony and to none other than Billy Bob Thornton for his bravura performance in TV series, Goliath. At the 74th Golden Globe Awards, she presented the award along with JD Morgan.
The 34-year-old actress has made a successful international debut with American show Quantico and also stars in the movie adaptation of Baywatch which releases next year. Other presenters at Golden Globes include Reese Witherspoon, Brie Larson, Anna Kendrick, Ben Affleck and Leonardo DiCaprio. The award was hosted by Jimmy Fallon.
Also read | Golden Globe awards live updates: Priyanka Chopra to present, La La Land a favourite
But before we saw her at the stage as one of the presenters at the Golden Globes Awards came the red carpet. Dressed in a glided Ralph Lauren gown, Priyanka posed with her infectious smile.
Earlier, Priyanka, who also presented at Oscar awards, confirmed the news by re-tweeting a post on the official Twitter account of the Golden Globe Awards, which read, "We're also pleased to announce Timothy Olyphant, Justin Theroux, and @priyankachopra as presenters for the 74th Golden Globe Awards."
And just like that… here we go…. #GoldenGlobes pic.twitter.com/qYsTmzXrU7

— PRIYANKA (@priyankachopra) January 8, 2017
Watch | Priyanka Chopra video from Golden Globe
Backstage with #GoldenGlobes presenters @priyankachopra and @JDMorgan! pic.twitter.com/6PQfMpEN16

— Golden Globe Awards (@goldenglobes) January 9, 2017
See a few pics of Priyanka Chopra's first Golden Globes outing: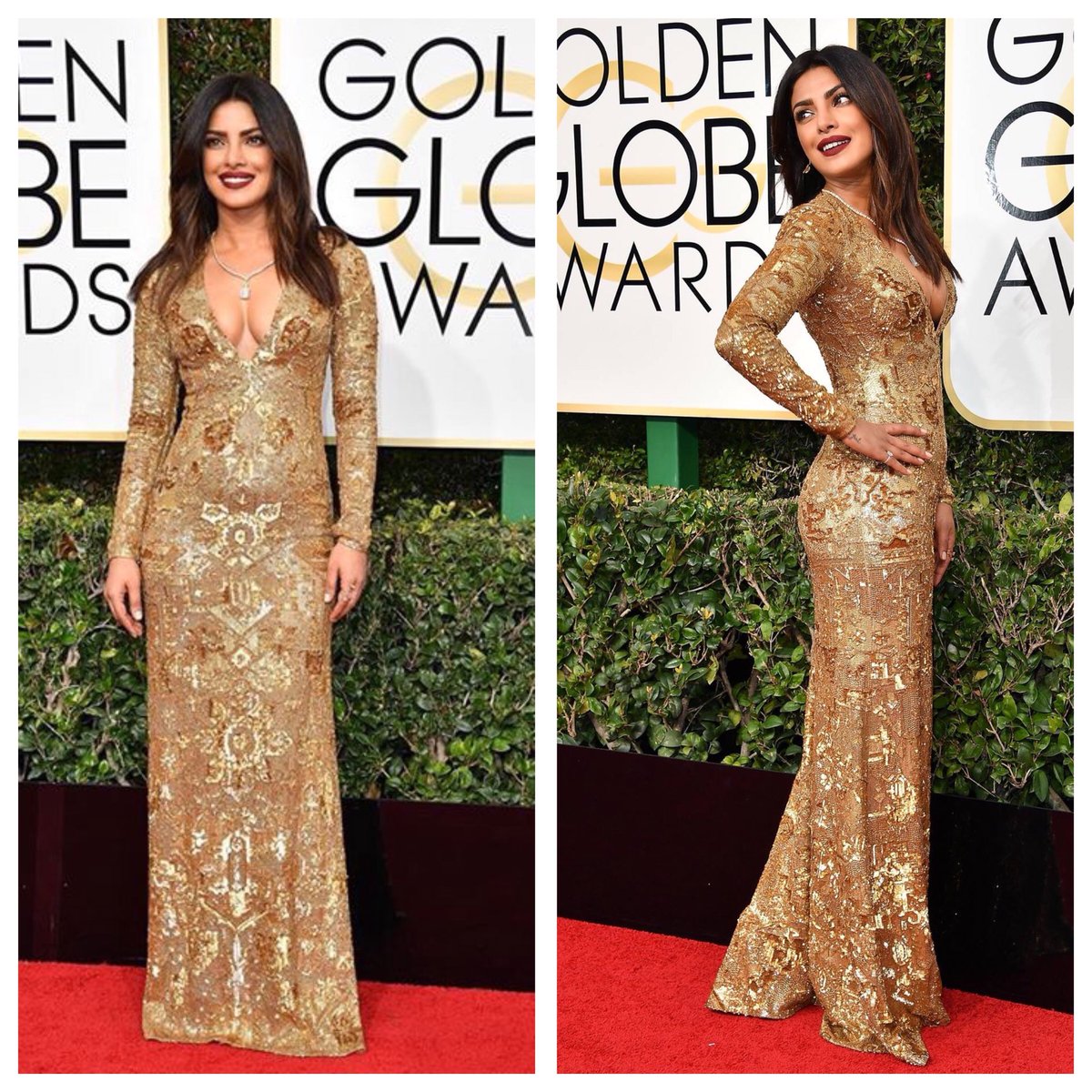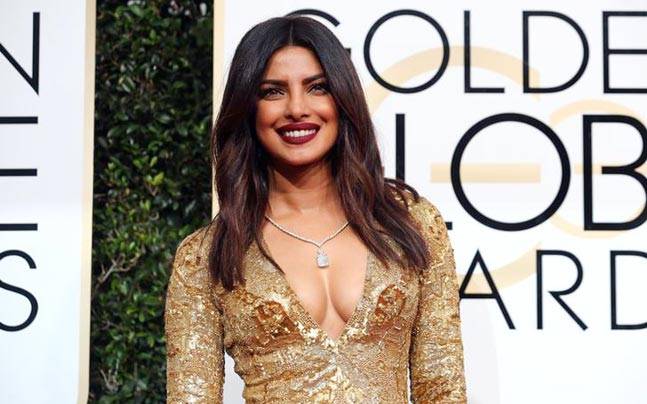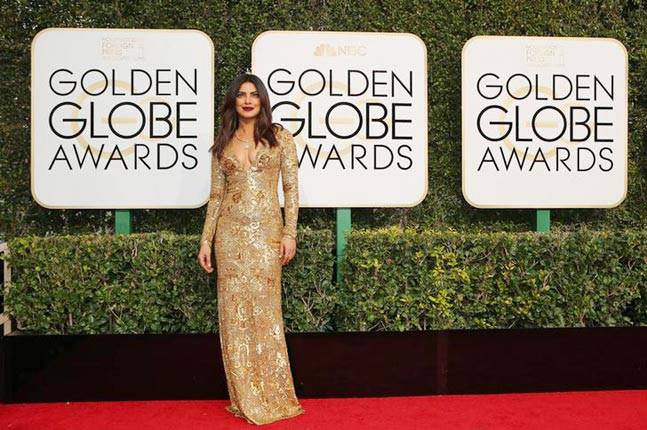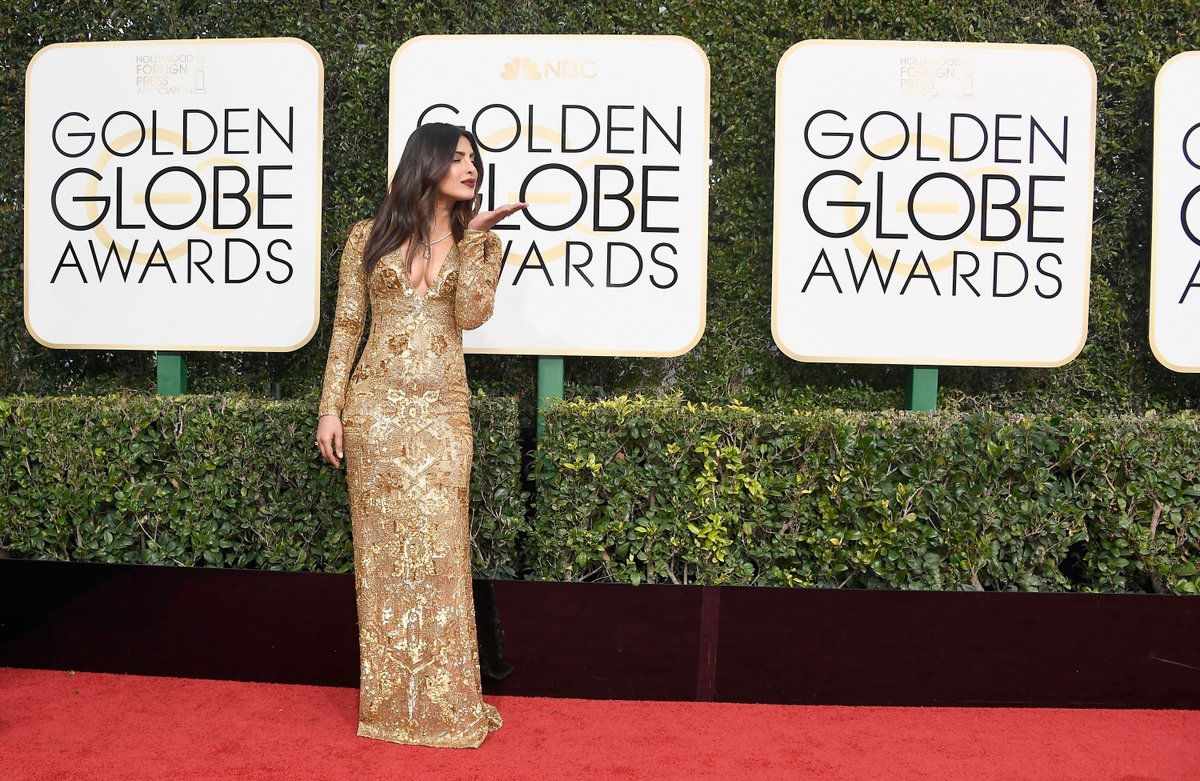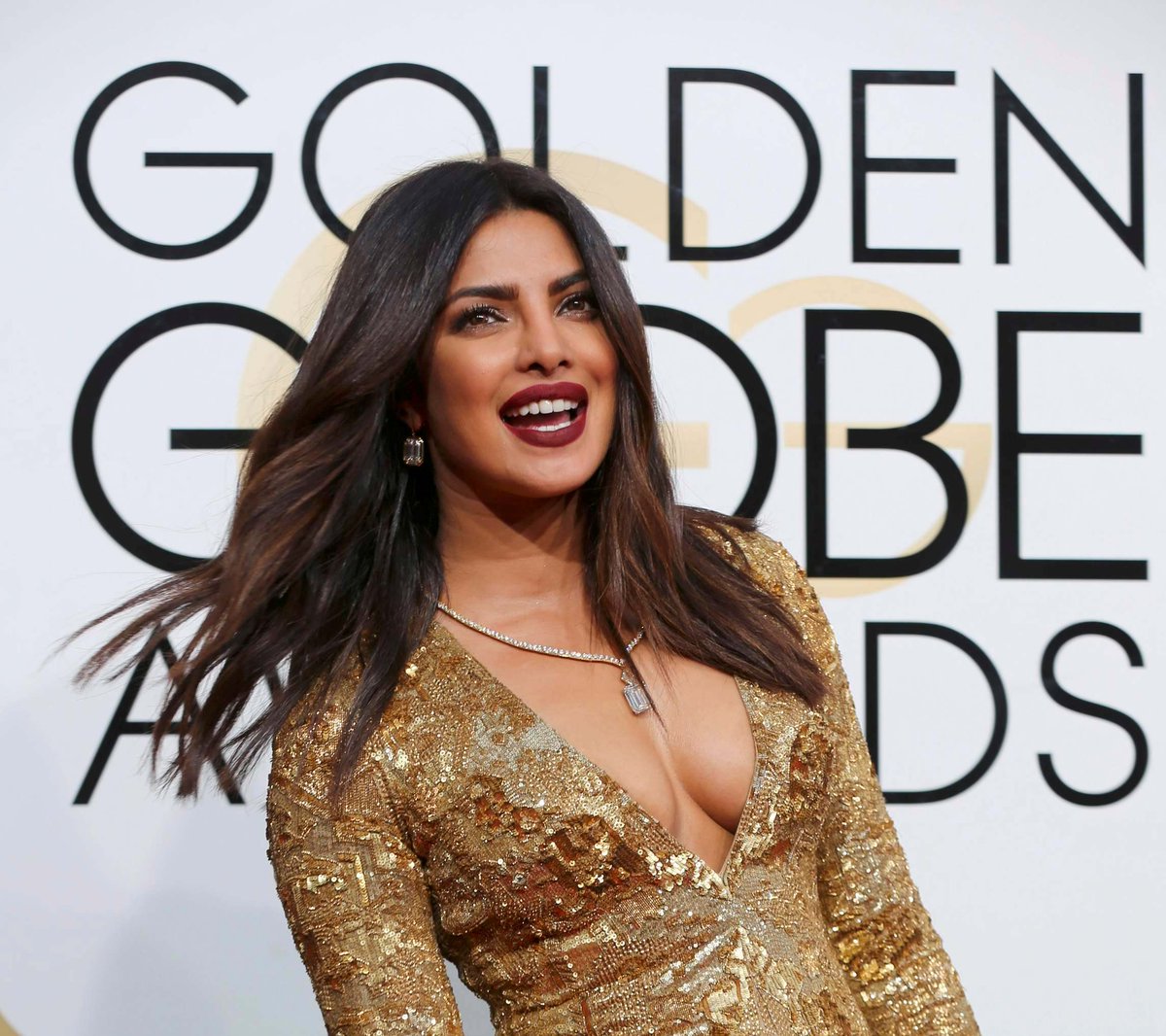 Priyanka Chopra is India's best rep for sure.
© The Indian Express Online Media Pvt Ltd